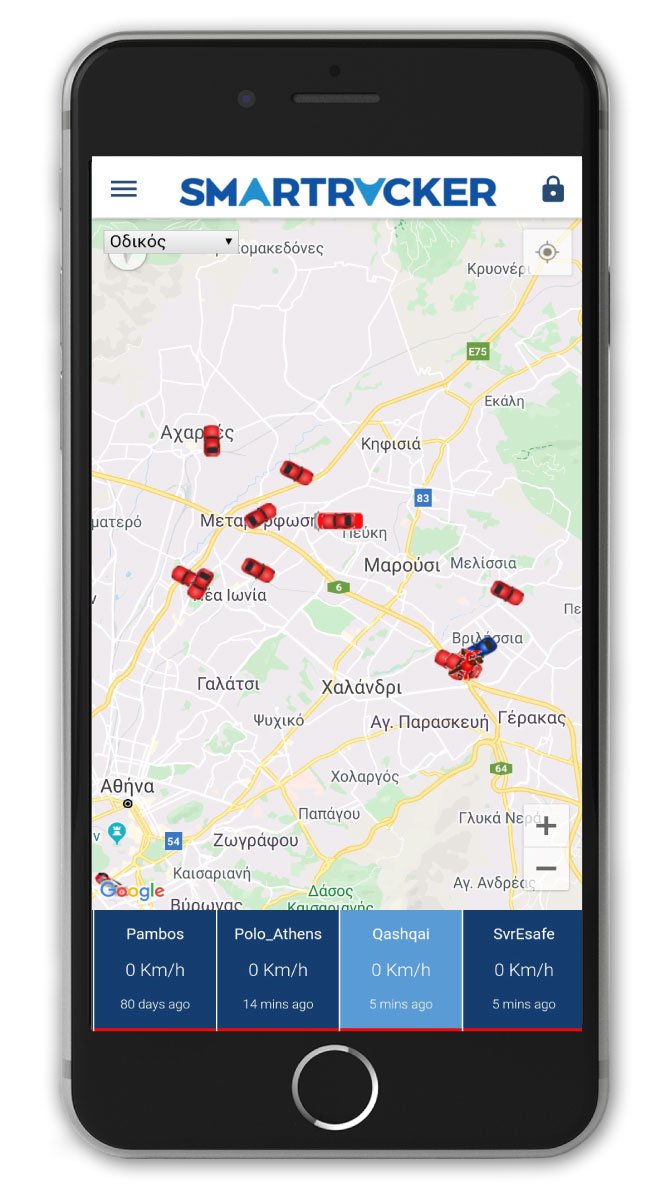 WITH SMARTRACKER YOU WILL BE ALERTED WITH PUSH NOTIFICATION, EMAIL, & SOUND FOR:
(*) These features are available with SMARTRACKER OBD tracking device.
---
As you approach your vehicle, your cellphone recognizes the Bluetooth proximity sensor you have left inside the vehicle and disables the silent alarm by alerting you over the internet.
---
The silent alarm is switched off automatically and you can now enter your vehicle.
---
After you park and leave your vehicle, your mobile phone automatically arms the silent alarm over the internet.

THE ARMING/DISARMING OF THE SILENT ALARM IS DONE THROUGH THE INTERNET, MEANING THAT THERE IS NO FREQUENCY TO BE CAPTURED AS IN THE CONVENTIONAL ALARM SYSTEMS.
ΤΗΕ DISPLAY ON THE MAP IS IN REAL TIME, 24/7. IF THE VEHICLE ENTERED AREA WITHOUT GSM OR GPS SIGNAL , AS UNDERGROUND GARAGE, YOU WILL ALWAYS KNOW THE LAST POSITION.
SMARTRACKER OBD
EASY INSTALLATION. SIMPLY PLUG IN THE DEVICE INTO THE OBD2 PORT OF YOUR VEHICLE.
The shape of the OBD2 port is unique and is usually in the driver's side, on the left hand side, under the steering wheel (See figure (1)). The device is compliant with the world standard OBD2 port and has been applicable to all vehicles since 2003.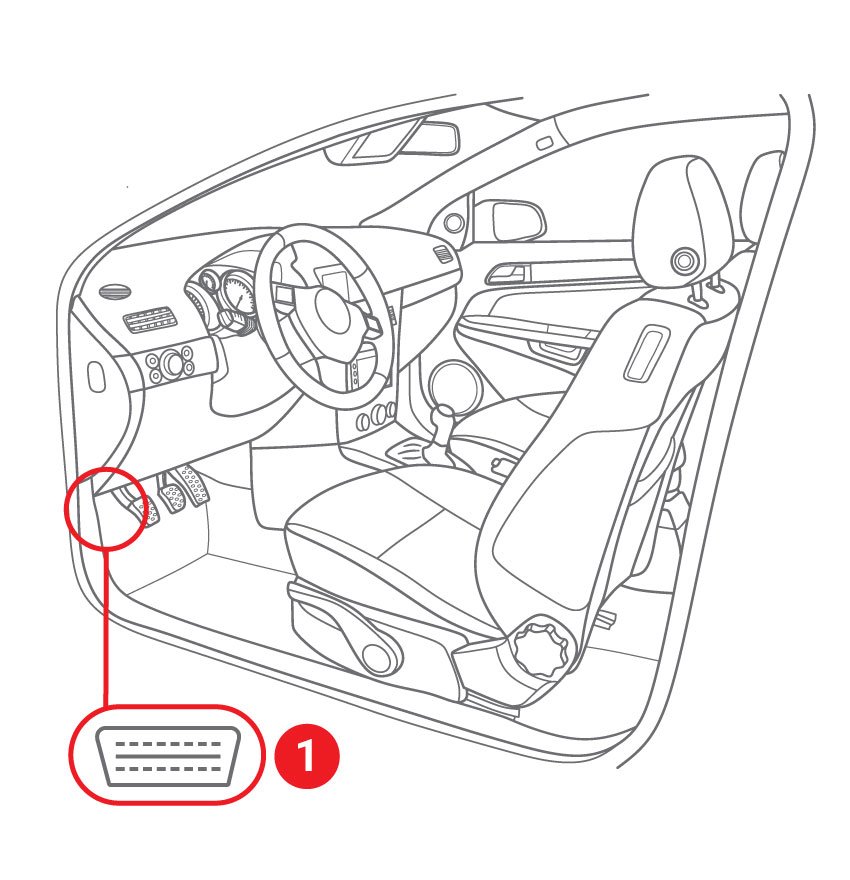 OUR SERVICE CHECKS FOR THE GOOD OPERATION OF THE DEVICES AND THEIR PERIPHERALS. IN CASE OF ANY MULFUNCTION, YOU WILL IMMEDIATELY BE NOTIFIED BY EMAIL & PUSH NOTIFICATION.
SMARTRACKER
Onbatt
EASY INSTALLATION, SIMPLY CONNECT TO YOUR CAR'S BATTERY POLES.
GPS Tracker device with integrated GLOBAL SIM card, easy to install, with low power consumption waterproof, with operating voltage 9-90Volt designed for all types of vehicles such as cars, motorcycles, boats, e-bikes & e-scooters.